Automotive Thin Wall Cable (FLRY)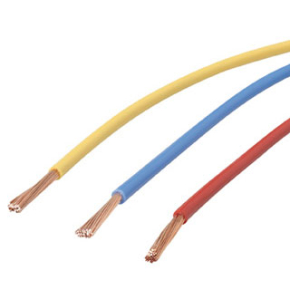 Description: Thin wall cable type (FLRYB) is manufactured using state of the art production equipment in accordance with DIN 72551 and ISO 6722-4.
Conductor: Manufactured from soft annealed electrolytic copper wire to DIN 72551.
Insulation: Designed to accept ink jet printing for cable identification purposes and fully complies with the latest Lead Free legislation.
Temperature: -40°C to +105°C.(Tested for 3000 hrs)
Range: Available in a range of sizes from 0.35mm² to 10.00mm² and supplied in a variety of packaging types.
Colours: There are a vast range of colour combinations available with both single and twin colours extruded.
Availability: For colour combinations that are not shown on this website, please call our sales line directly and they will be able to quote a specific leadtime and MOQ . Alternatively we may be able to ink stripe a cable for you in the colour combination of your choice.
Please select the size of cable required.